Speckles of dust and the smell of stale beer fill the air as our team walks through the now vacant Club Pyur and former Brickyard of Allyn Street in downtown Hartford. Most people would feel a great sense of discomfort walking into an old, dilapidated building with cobwebs, spalling brick, and leaky roofs, but it puts a wide grin on my face. This bar and the empty floors above it come together as the historic Capitol City Carriage and Harness Repository, and will soon be transformed into a mixed-use development made up of sixty new apartments. However, this transformation will require many hours of investigative work before that becomes a reality. In a sense, we must simultaneously play the roles of detectives and designers.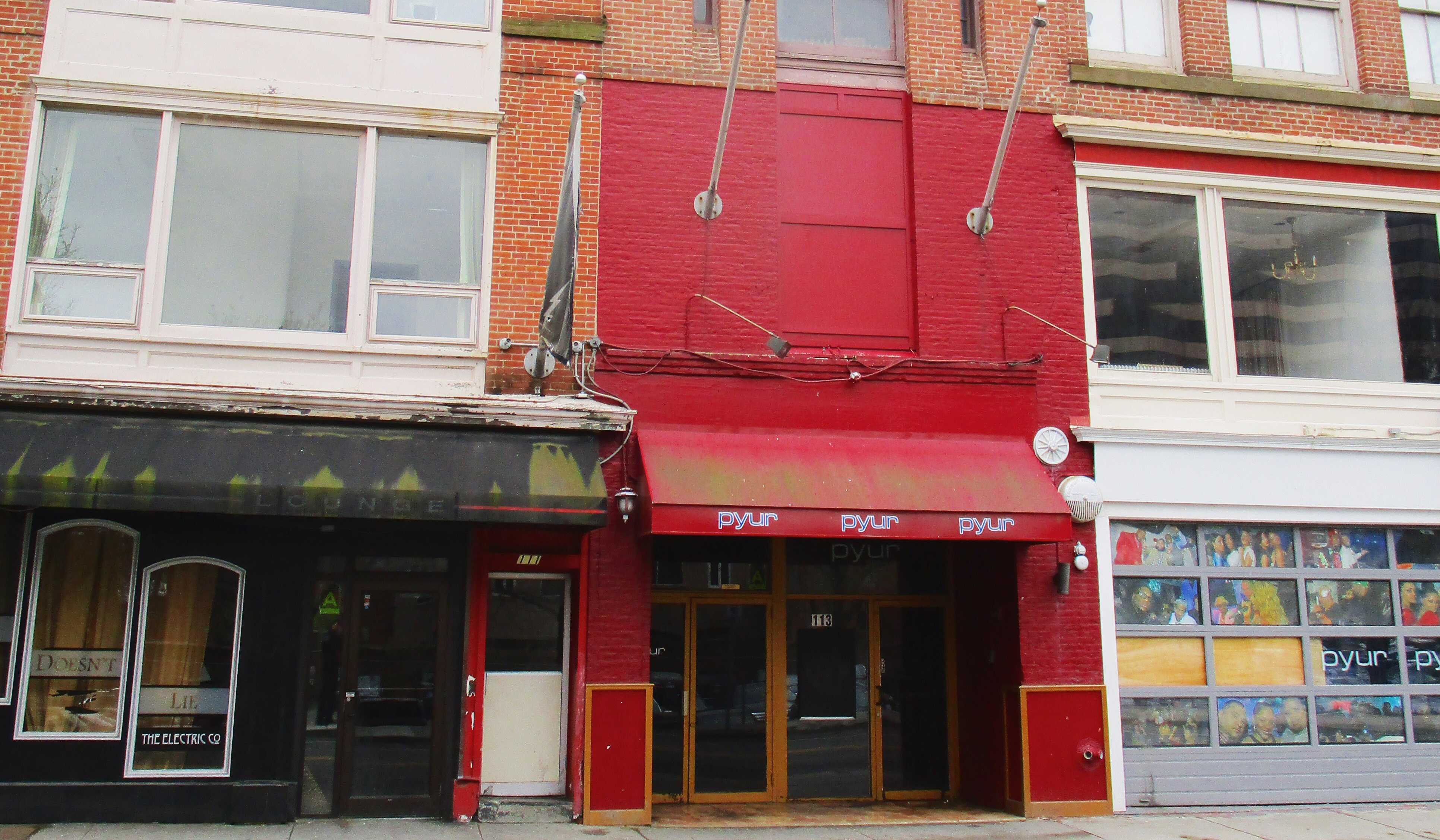 As preservation architects, we must routinely enter and perform investigative work in these types of structures in an effort to better understand their history and potential for restoration and/or adaptive reuse. We rely on tape measures and cameras to attain measurements and photos, but we must also rely on intuition and experience to attain information that is not always so evident. Where are the load-bearing walls? Are the current windows original or replacements? These are only a few of the questions we must consider when deciphering fragmented puzzle pieces of history. When we analyze these structures in order to determine what repairs and modifications might be needed, we must also analyze for potential. Can this area requiring floor framing replacement be used for a new stairwell or an elevator hoistway? Could the historic building main entry be re-opened and utilized as a lobby? Using a building's detriment as an advantage can often be a useful tool.
I've had the opportunity to explore scores of old buildings over my eleven-year employment with Crosskey Architects, and each one has left a lasting impression. Whether it's elaborate window casings, an iconic bell tower, or gargantuan coal bunkers, every building has its own unique character and a story to tell. For example, many old factories and mills employed a two-toned paint scheme carried throughout work areas. The bottom few feet were often painted a dark color in an effort to conceal blemishes from workers and equipment alike, while the upper portions were often painted lighter to help reflect and maximize natural light. Utilizing a similar paint scheme in a renovated space helps speak to the history of the space.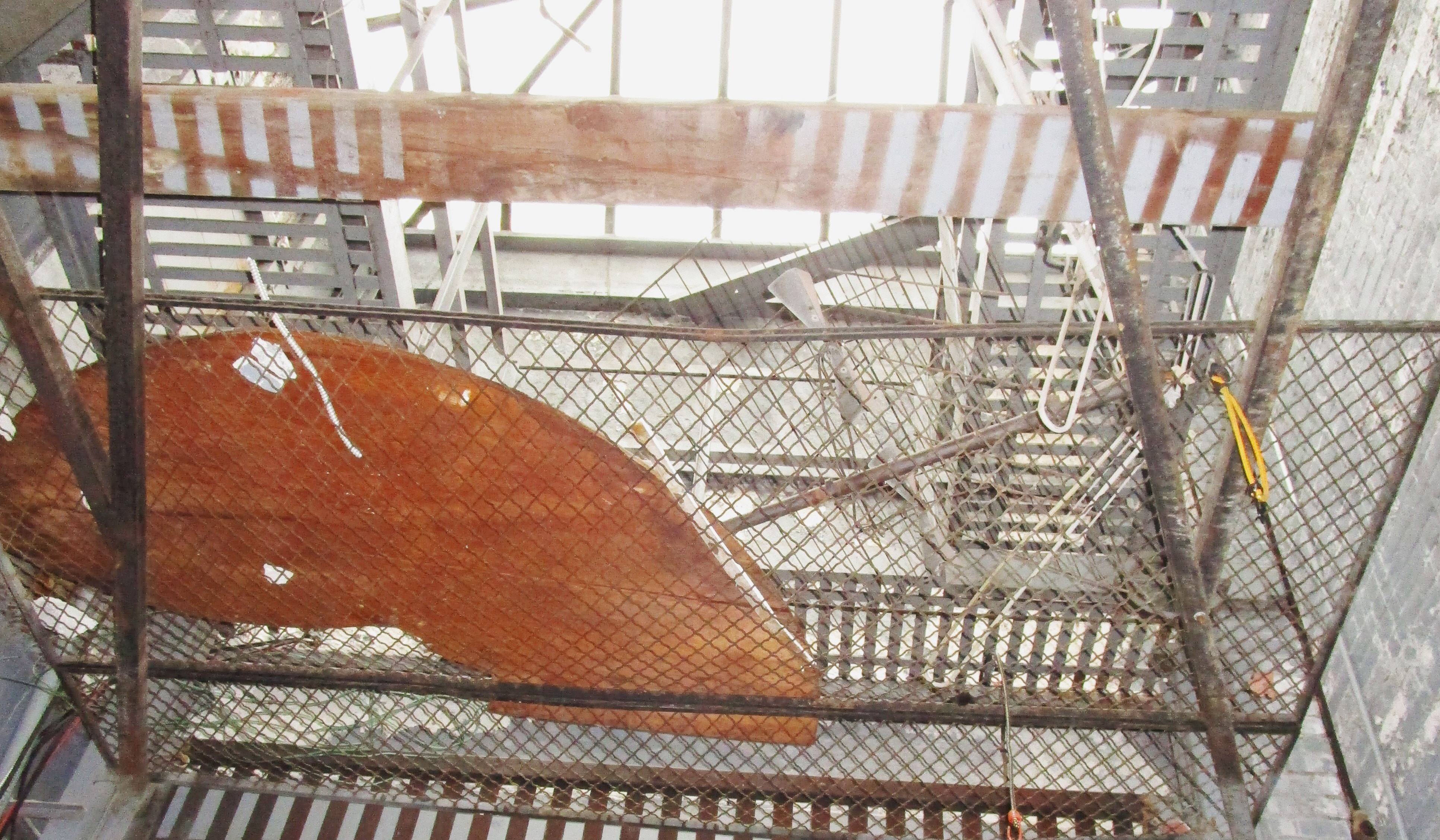 As I conclude my walkthrough on Allyn Street, I stumble upon a piece of history. I enter into what I perceive to be a large, narrow room with a giant skylight and massive steel beams above. Only after I see the steel cables and pulleys do I realize that I am not in a room at all, but am standing in one of the building's original carriage lifts: still intact after nearly 140 years. I instantly feel a sense of awe as I imagine the many horse-drawn carriages this lift carried back in its heyday. It now rests on the second floor, filled with shelving and clutter. I smile as I ponder how this amazing space, this amazing piece of history might be preserved and transformed so that others can enjoy its splendor. How might this be accomplished? Only time will tell.
By: Michael Weissbrod, AIA
Principal