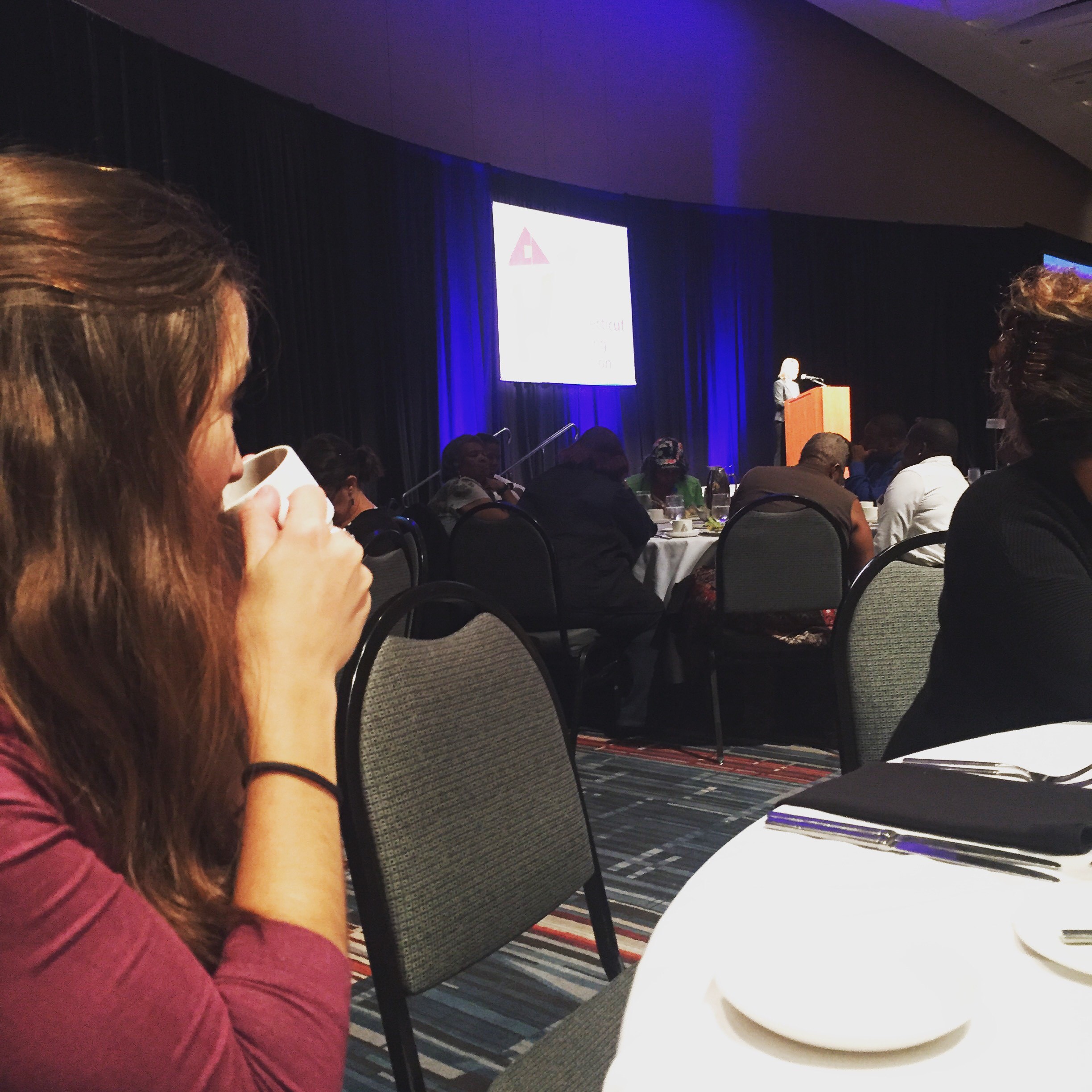 A Tale of Two Conferences
An architect and a business development specialist walk into the 2016 Connecticut Housing Coalition Annual Conference. These are their responses to the event.
From the Eyes of an Architect
Often in architecture we hear speeches about how important it is that we provide affordable housing, that entreat us to pat ourselves on the back for the hard work that we've done, or how the economy is looking brighter. We don't always hear (or see) the kind of impact we, as architects, have on the lives of people when we neglect our responsibilities.
Alex Kotlowitzs, Connecticut Housing Coalition Annual Conference keynote speaker, however, chose in his speech last Thursday to uncover the raw issues currently facing not only our state, but our entire nation. His honesty awoke us all from a daze to remind us that our war against poverty, drugs, violence, and homelessness is still very real. As he spoke, the room became quiet and full of guilt; but I like to think that we all left that room motivated to go back to our offices and deal with this problem head on.
Yes, we have made improvements. Yes, we have invested our time and tax dollars. But no, we have not resolved this issue. And it is our responsibility to ensure that our work is focused on healing our communities and providing a safe haven, a place where people want to live, to raise a family, to work, to educate, and most importantly, to create a better future for the next generation.
As Seen by a Business Developer
Housing in Connecticut has been undeniably emphasized and improved during the past five years, as much needed advancement for our state as we work to develop the standard of living for each of our citizens. Today, we stand equipped with excellent homes, both completed and in current construction, for the people of Connecticut to establish their lives within. Our next task seems to be to tackle the social, societal, bureaucratic, political, and environmental challenges that face our residents in achieving the highest quality of living.
Last week's Annual Conference of the Connecticut Housing Coalition touched on several of these related ripples, including housing availability for an aging population of Connecticut residents no longer in need or desire of large homes, the power of zoning in positively shaping a community, chronic homelessness, housing after incarceration, and many other very real and relevant issues.
Open dialogue and education on subjects such as these is absolutely necessary to make the immense housing development undertaken in Connecticut viable, and empower our communities to thrive. It was both informative and invigorating to join a diverse group, reflective, itself, of Connecticut, to speak about these challenges.
By Michelle Bellucci, LEED Green Associate and Carissa Duhamel
https://crosskey.com/wp-content/uploads/2016/09/chc.jpg
2448
2448
crosskeyarchitects
https://crosskey.com/wp-content/uploads/2020/09/LOGO-LANDSCAPE-WEBSITE-01-01.png
crosskeyarchitects
2016-09-26 19:16:20
2020-08-04 14:25:14
A Tale of Two Conferences