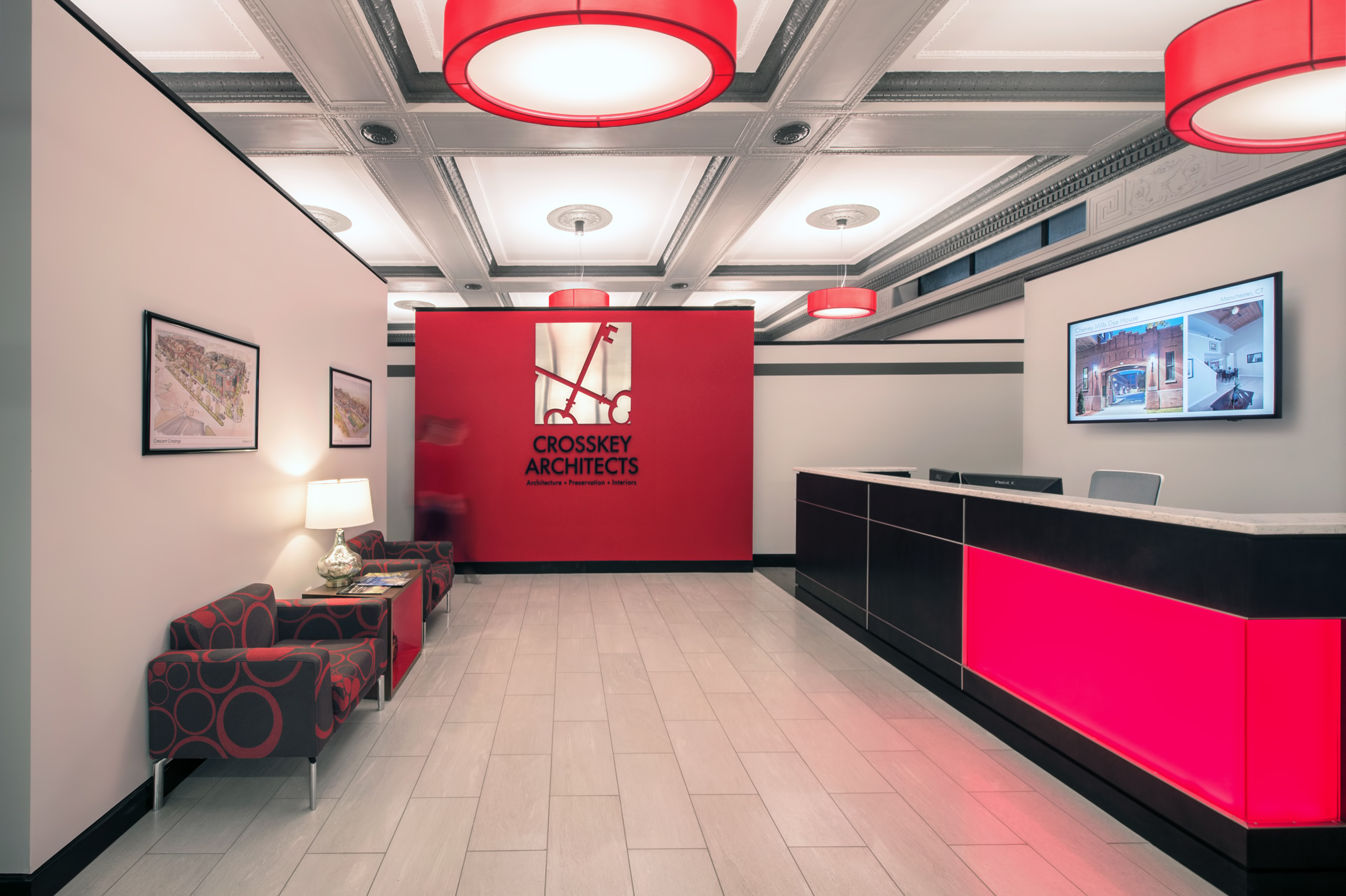 ---
We see and appreciate the exterior of our buildings as we pass and enter them, but we live within them for the majority of our existence. It is the quality of interior spaces that largely determines our comfort, work efficiency, and general attitude toward the built environment.
Interior Design
Crosskey Architects creates people spaces; spaces that fit, spaces that work, and spaces that please. Going beyond style, we generate concepts of space and enclosure which reflect the attitudes and activities of the intended users. With consistent attention to detail, we enclose, illuminate, condition, color, furnish, equip and accessorize to meet the most stringent budget or demanding program.
Our philosophy of total integration of the design process is the basis of our interior design and space planning services. We organize a design team that bring together architects, interior designers, and technical support staff to work with owners, facilities groups, furniture suppliers, contractors, and local building officials to create safe, functional, attractive, and affordable spaces that work.
From previous experience, our clients know they can count on us to provide good solutions for tough projects. We've demonstrated, time after time, that when budgets are minimal, schedules impossible, space is limited, or when crucial, ongoing operations must not be disrupted. Crosskey Architects will create viable designs that make sense.
Whether your business need is minimal space for a startup enterprise, an upscale environment for a demanding clientele, or a large scale installation for a corporate headquarters, we have a well documented record of creating successful spaces for a growing and varied list of satisfied clients.
Green Initiatives
We are committed to sustainable design and all of our projects
incorporate green initiatives. Most of our multifamily projects that are
new construction are ENERGY STAR Certified and/or LEED Certified.
We also have developed a net-zero urban infill prototype as well as
rural community neighborhoods with net-zero houses. We have been
a member of the U.S. Green Building Council since 2008.